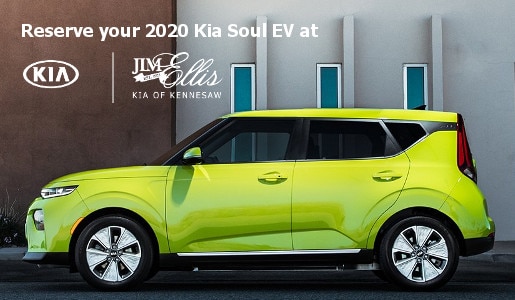 Introducing the fully charged 2020 Kia Soul EV.
Electrify your Soul.
Get ready for more adventure than ever in the all-new 2020 Soul EV. Debuting at the 2018 Los Angeles Auto Show with an electric motor providing an estimated 201 horsepower and 291 lb.-ft. of torque and leading-edge technology, be ready to charge your way forward as 2020 Soul EV hits dealerships in mid-late March 2019, in select markets in limited quantities.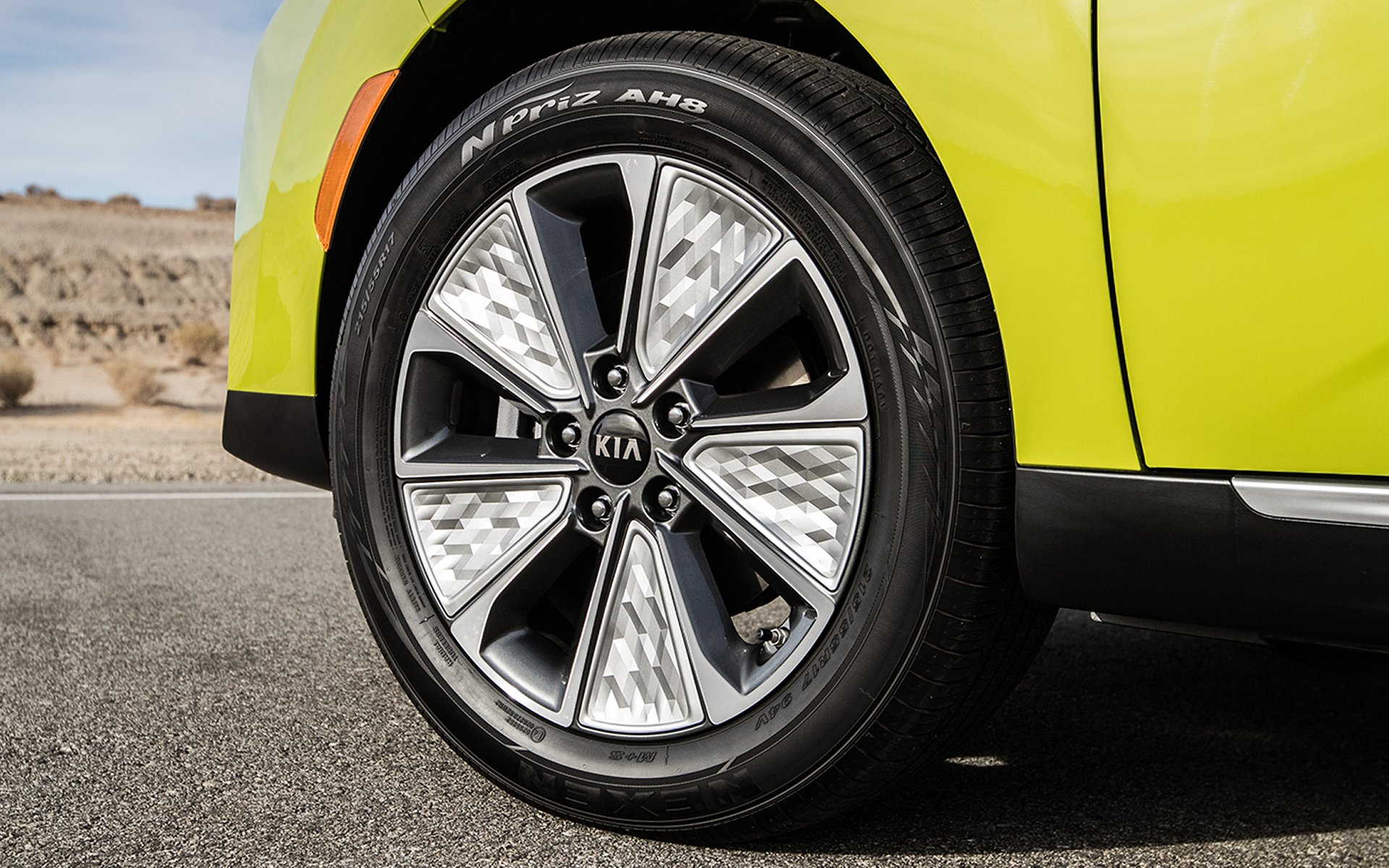 Featuring distinct exterior design cues, the all-new 2020 Soul EV takes bold to a whole new level. With an all-new grilleless front theme and exclusive rear, engineered to maximize range, EV owners can rejoice, as style seamlessly meets functionality. To fully realize this forward-thinking design, we gave the all-new 2020 Soul EV one of our most advanced lighting systems. Elegant LED daytime running lamps have been paired with full LED headlamps and a front cross-car LED light bar, creating a near seamless look.
To create a powerful presence, we gave the all-new 2020 Soul EV, full LED rear taillamps that illuminate brighter and consume less power than traditional bulbs. Designed in an uninterrupted fashion, you're sure to be seen by the world around.
High-design meets high-tech. The all-new 2020 Soul EV features exclusive 17-inch lightweight wheels engineered for improved aero benefits, ensuring you can cut through wind with a lower amount of resistance, allowing you to go further.
GIVING YOU THE POWER.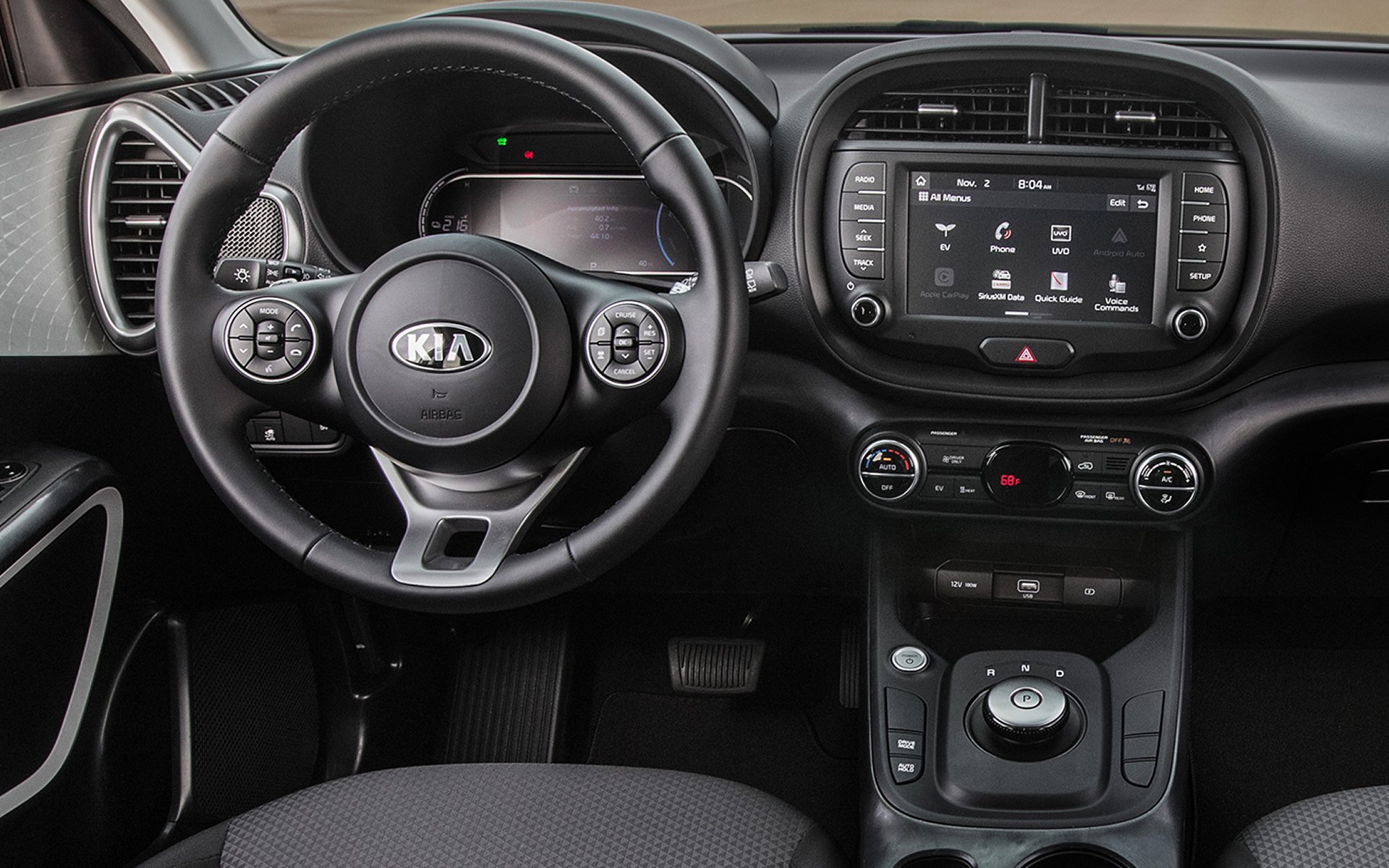 With an interior featuring as much personality as you, the all-new 2020 Soul EV offers everything from an available 10.25" touch display to a meticulously tuned available Harman Kardon® premium audio system, there'll be no shortage of expression. With EV exclusive features, like a customizable digital gauge cluster, adjustable regenerative braking levels and available UVO link connectivity, the all-new Soul EV is sure to meet your every need.
Personality in every detail.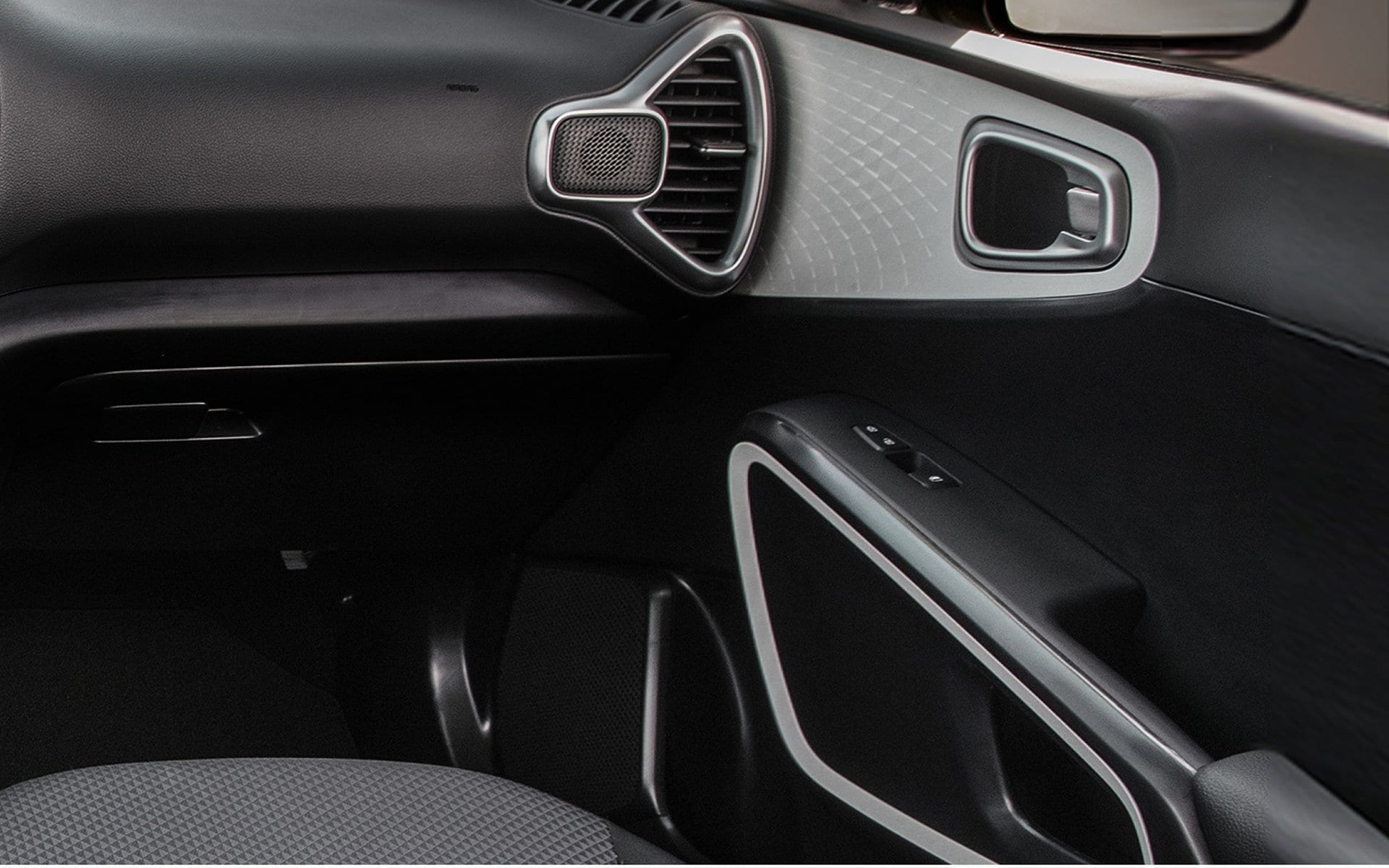 Comfort knows no bounds in the all-new 2020 Soul EV. With seating for five, the all-new Soul EV puts an emphasis on comfort and versatility. Occupants can enjoy an expansive cabin featuring an EV exclusive center console with additional storage, a simplified shifter and transformative drive modes, the all-new Soul EV is ready to adapt to your every need.
It's time we redefined your expectations for a CUV. From an energetically styled interior featuring unique trim dissolving into the wrap around dash, to the available Harman Kardon® premium audio system, it's clear we've reset the bar.
Stay in control with the EV specific center console. Featuring an innovative rotary shifter with LED indicators and selectable drive modes that can change the vehicle's personality with the push of a button, enjoying the all-new 2020 Soul EV is effortless.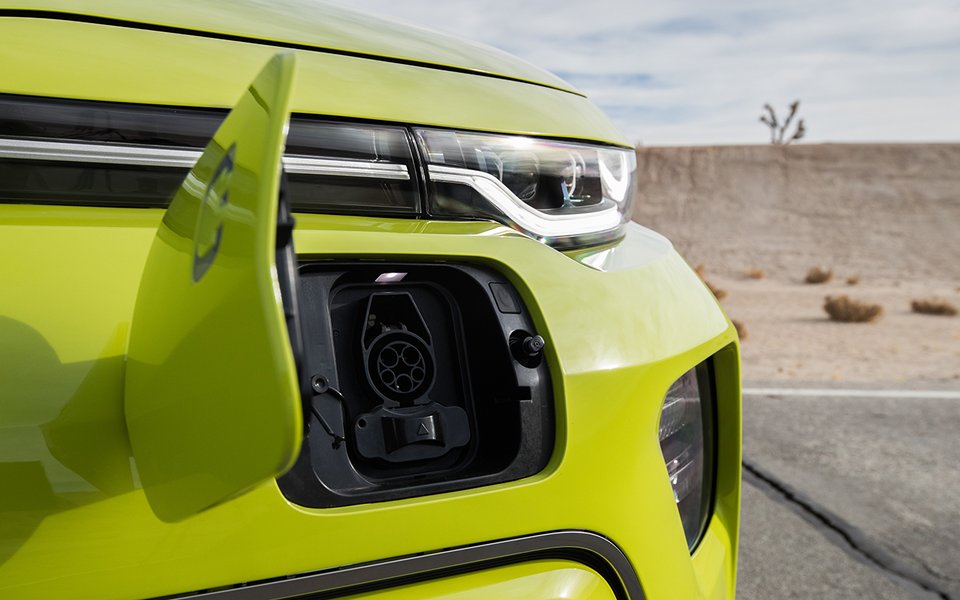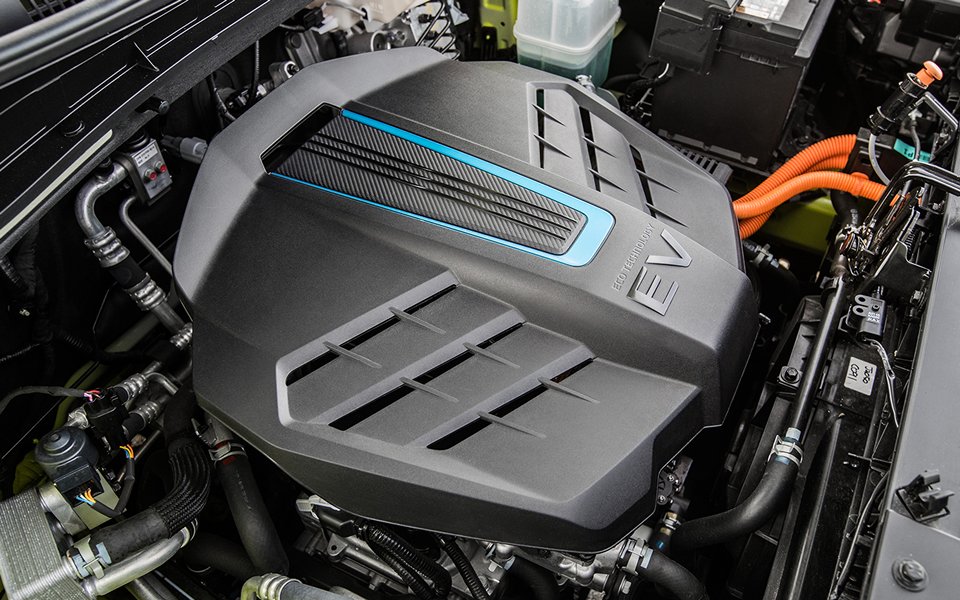 Available Features & Specs