2023 Kia Telluride Release Date: A Fresh Look For Kia's Midsize SUV
The 2023 Kia Telluride release date will be sometime in Fall 2022. So, what's new for this fan-favorite three-row Kia SUV? The answer starts with its attractive styling, moves on to features, and continues through exciting off-road trims. Discover all the news below, and visit our Kia dealership in Kennesaw, GA, for a test drive once it arrives.
2023 Kia Telluride Colors and Exterior Design Updates
Our preview of the 2023 Kia Telluride release date begins with a look at its exterior redesign. The signature headlights kick things off with sleeker, more futuristic elements like dual vertical LED stacks. The grille looks the same at first. However, you'll find a redesigned insert with a wide-open style that takes airflow efficiency and good looks to new heights. The new vehicle will also involve a redesigned front and rear fascia with a modern flair.
New wheel designs and colors join the party. The new 2023 Kia Telluride colors include these freshly mixed options:
Dawning Red
Jungle Wood Green
Midnight Lake Blue
These supplement options from 2022, which were Everlasting Silver, Gravity Gray, Wolf Gray, Dark Moss, Ebony Black, Black Copper, Sangria, and Glacial White Pearl.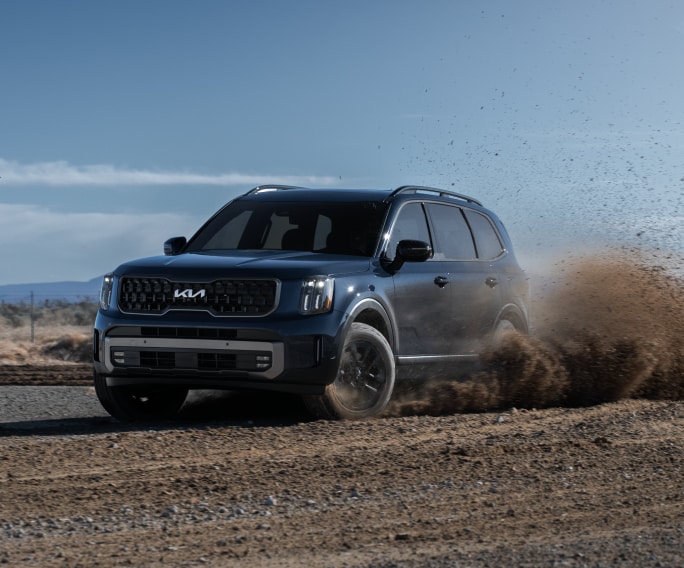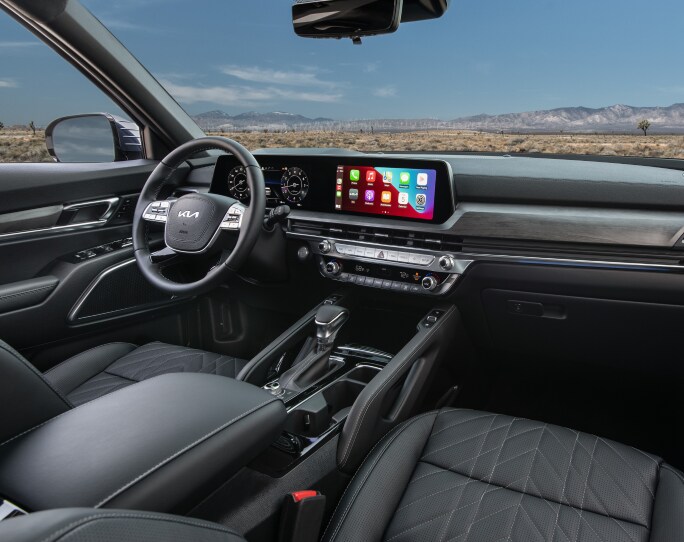 2023 Kia Telluride Interior and Technology Updates
Any new Kia Telluride for sale you can currently find on our lot is a comfortable cutting-edge SUV, and those virtues are boosted for 2023.
First, the 2023 Kia Telluride will enhance your digital connectivity with new dual 12.3-inch panoramic displays. Navigation will come standard for 2023, along with further enhanced standard benefits like a WiFi hotspot.
The 2023 Kia Telluride interior and technology updates continue with added and enhanced safety features like a speed limit assist and an innovative blind-spot monitor that projects real-time imagery to your instrument panel.
The 2023 Kia Telluride release date also includes interior design updates. The center climate control vents are sleeker, wrapping around the lower dashboard in harmony with the new dual displays. With the same great roomy, comfortable layout you'd expect, this latest model is poised to be more satisfying than ever.
2023 Kia Telluride Trim Levels
When the 2023 Kia Telluride release date rolls around, we'll be welcoming some new trim levels to our new Kia Telluride inventory near Marietta, GA. The available trim levels will include:
2023 Kia Telluride LX
2023 Kia Telluride S
2023 Kia Telluride EX
2023 Kia Telluride X-Line
2023 Kia Telluride SX
2023 Kia Telluride X-Pro
The X-Line and X-Pro trims will be the off-road-ready members of our new Kia Telluride lease deals selection. Both trims will raise the Telluride SUV's ground clearance and add exclusive wheels, a towing mode, rugged exterior components, sturdy roof rails, and a retuned traction control system. X-Pro models will also provide all-terrain tires and a cargo-area 110-volt power outlet.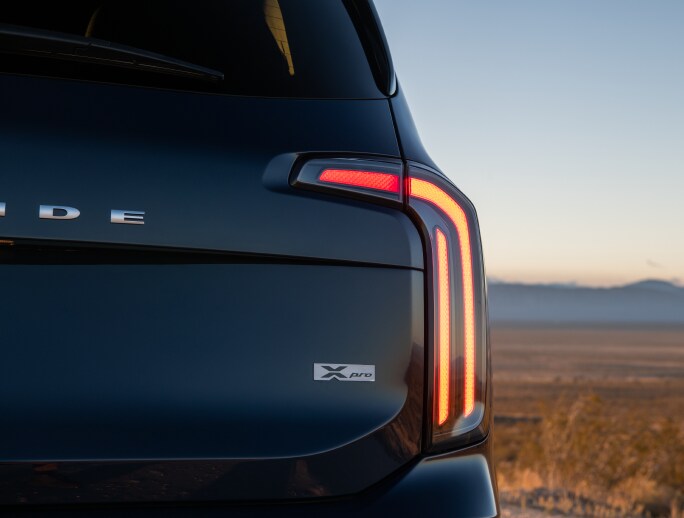 2023 Kia Telluride Towing Capacity and Engine Specs
There are no engine-based changes arriving with the 2023 Kia Telluride release date; the impressive 3.8-liter V-6 engine with 291 horsepower remains. However, as we mentioned, a new tow mode will be included in this model update, joining an increased towing capacity. The previous Kia Telluride towing capacity was 5,000 pounds,1 and now, the 2023 Kia Telluride towing capacity will rise to 5,500 pounds.1
Get Ready for the 2023 Kia Telluride Release Date
Fall 2022 should see this new model join our inventory, and if you're excited about all the updates, our Kia finance center is here to help. Contact us to discuss reserving a 2023 Telluride, or swing by today to check out a 2022 Telluride.
FAQs
When will the 2023 Kia Telluride be released?
This redesigned SUV has already broken cover at the New York Auto Show, and now, the 2023 Kia Telluride release date is estimated to be scheduled for the fall of 2022. Stay tuned for a precise 2023 Kia Telluride date of arrival or contact our team so you can be put on a contact list; we'll keep you updated as we learn more.
What's new about the 2023 Kia Telluride?
The 2023 Kia Telluride is loaded with updates. It will offer redesigned exterior elements like new wheels and headlights, new color options, new interior benefits like dual 12.3-inch digital displays, new trims like the off-road-oriented X-Pro, and an increased towing capacity. To learn all of the ways in which this vehicle has been updated, talk to one of our sales advisers.
What are the new colors available for the new Kia Telluride?
The newly designed 2023 Kia Telluride colors include Dawning Red, Jungle Wood Green, and Midnight Lake Blue. The 2022 colors will carry over as well, letting you personalize your new car to your tastes. You can be bold or classically elegant, as you choose.
---
Make an Inquiry
---
1Towing requires additional equipment. See Owner's Manual for towing capacity and additional information and warnings. For information on proper towing procedures, please speak to a Kia representative. The Owner's Manual also features detailed towing instructions and is available for download at https://www.kiatechinfo.com; subscription required for site access.