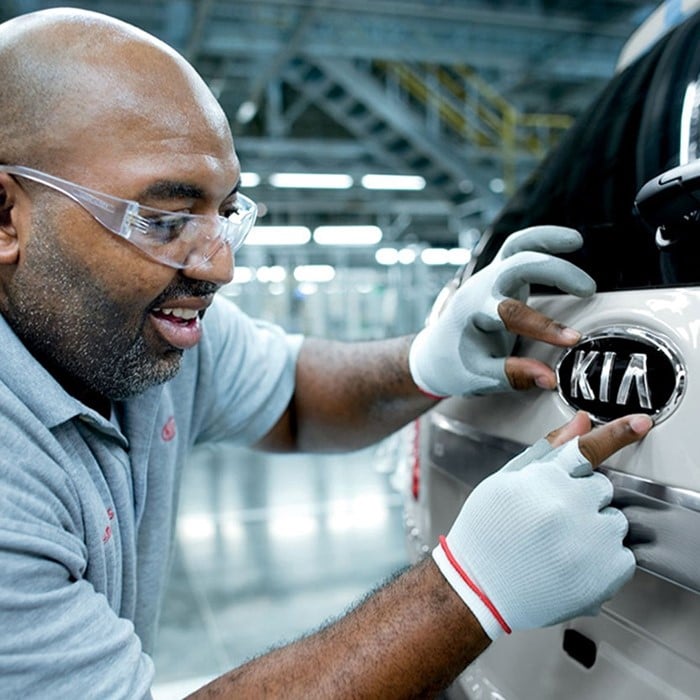 Get even more with your warranty when you purchase a Kia from Jim Ellis Kia of Kennesaw. Most Kia dealers offer you a 10 year/100,000-mile Powertrain Limited Warranty, we take it to the next level by offering the same coverage, but for the lifetime of the vehicle when certain requirements are met.

What vehicles are eligible?
All new untitled Kia vehicles with 0-5,000 miles that are new or leased. No emergency, commercial or fleet vehicles are eligible.

What do you have to do to be covered with this extra protection for your Kia?
You must be the original vehicle owner (warranty is non-transferable). Have your vehicle serviced at Jim Ellis Kia of Kennesaw as recommended in the Manufacturer's Owner's Manual at the prescribed mileage intervals. Be sure to keep copied of all Repair Orders for all
maintenance services
performed. You will also need to ensure that both the Oil and Temperature Warning Lights are fully operational.

What is covered under the Lifetime Powertrain Limited Warranty?
Engine block and cylinder heads and all internally lubricated parts including: intake and exhaust manifolds, water pump and pulley; fuel pump; thermostat and housing; valve, timing and side covers; engine mounts; harmonic balancer, flywheel and ring gear; seals and gaskets.
Transmission/Transaxle/Transfer Case and all internally lubricated parts including: torque converter; pressure regulator valve and switches; solenoids; transmission/transaxle clutch, drums, pistons and steel plates; speedometer gears; bell housing; transmission mounts; seals and gaskets.
Drive Axle (includes both 4-Wheel and All-Wheel Drive): Differential/axle housing(s) and all internally lubricated parts including CV joints; front wheel drive axles/half shafts and wheel bearings; u-joints; prop shafts; center support bearings; seals and gaskets.
Note: Standard clutch assemblies and component parts are not covered.
What happens if you need to schedule service and use your warranty coverage?
A $100 deductible is required for each repair visit covered under this warranty. After the deductible, all items listed as covered above will be covered at 100% for both parts and labor. Fluids are also covered as part of the warranty.

What other warranties are there for your Kia?
The Kia Warranty comes with a superior protection plan. In addition to the Limited Powertrain Warranty above, the Kia warranty includes a limited basic warranty, limited anti-perforation warranty, roadside assistance plan and a trip interruption policy. For details on these items, visit the
warranty details page here
.
If you have additional questions about any items related to the warranty of your Kia, please reach out to Jim Ellis Kia of Kennesaw using the inquiry form on the
warranty details page
.