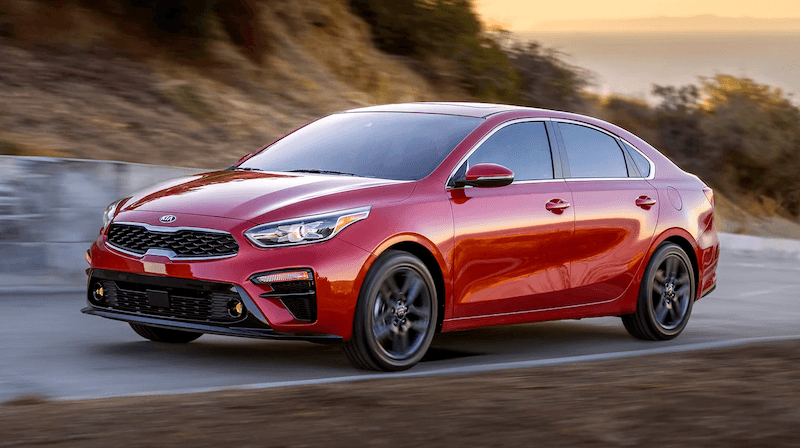 If you're in the market for an affordable car that stands the test of time, the 2020 Kia Forte may be exactly what you're looking for.
This economy car was first introduced at the 2009 Chicago Auto Show and has since proven to be as reliable as it is economical.
Still, there comes a time in every car's lifespan when its owner has to decide whether the cost to own the car exceeds its value. Today, we're answering when that moment is likely to come for the Kia Forte.
But before we can come to any conclusions, there are a few things we need to explore. Because, really, how long your Forte lasts will depend on a variety of factors.

Are Kia Fortes expensive to fix?
Smart car buyers ask this question well before they even make it to the dealership -- especially when budget is a concern. This is because a car that's expensive to fix will end up being expensive to own. And this is true regardless of the car's sticker price.
A compact car that's cheap to buy but expensive to fix can end up costing you much more in the long run.
Fortunately, the Kia Forte is an affordable compact car that is also inexpensive to repair.
According to RepairPal, the average annual cost to repair and maintain a Kia Forte is $451, which is well below the average $526 cost for compact cars.
This considers the cost of parts, labor, and severity of repairs that the average Kia Forte owner experiences throughout the life of the car.
We should also consider that this cost is an average, and in general, newer cars cost less to maintain. So a brand new Kia Forte will have a lower annual maintenance cost than a 2010 model.

Is the Kia Forte a reliable car?
In addition to repair and maintenance costs, you're going to want to consider how much time your new car might spend in the auto repair shop (or worse, broken down on the road). Reliability is one of the most critical factors in choosing a vehicle, and the Kia Forte excels at being a reliable choice.
Kia Forte owners only bring their vehicles in for unscheduled repairs an average of 0.2 times per year, which is below the average 0.3 unscheduled repair visits for all compact cars.

How long will my Kia Forte last?
The Kia Forte was introduced in the 2010 model year, and you may be delighted to know that many of those original cars are still on the road today.
But when we're considering how long your Forte will last, mileage plays a major role. Based on what we've seen, 200,000 miles is a good estimate, but there are many well-maintained Fortes that have exceeded that benchmark.
So if you buy a 2020 Kia Forte today and drive about 13k miles annually, you can expect that car to remain drivable through 2035 (and possibly beyond). Want to take your new Forte into 2050? It's a possibility, especially if you drive about 6k miles annually.
Regardless of the model year, the Forte is an affordable and reliable vehicle that always proves to be a solid investment.
If you're ready to take the plunge on a used or new Kia Forte, give us a call or stop into the showroom to test drive a 2020 Forte today.