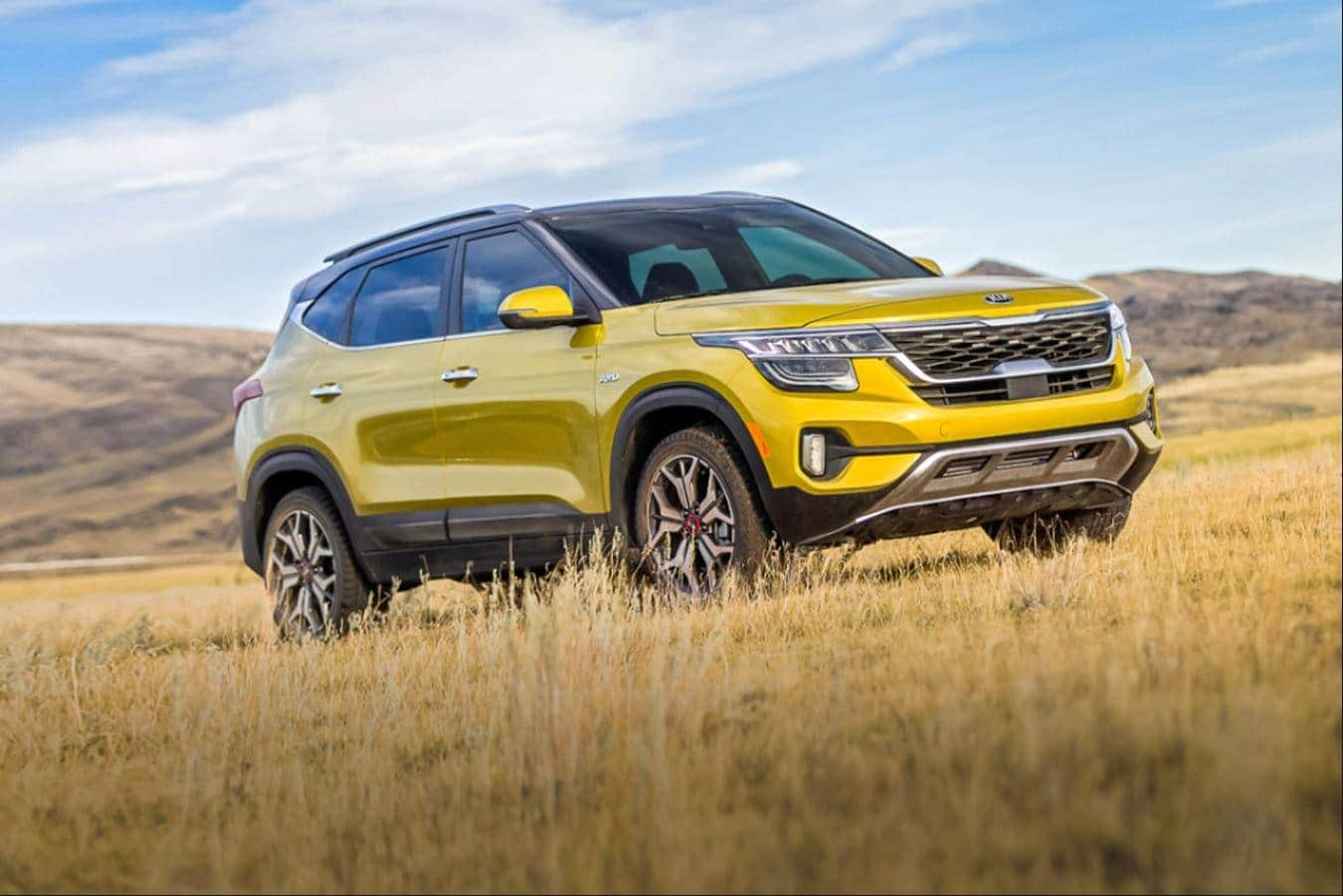 All Kia models are solid, reliable, and great looking cars, but the new Kia Seltos has really been grabbing everyone's attention lately. It's a subcompact SUV, so you have plenty of space for both passengers and cargo. It's known for its great fuel economy and a good-looking interior quality for its class. Like a lot of smaller SUVs, it doesn't exactly respond like a race car on the highways, but that's perfectly fine for most people who just want a little more room compared to what they can get in a sedan or a hatchback.
Increasingly, subcompact SUVs have been gaining in popularity. This is due to a number of reasons, largely the desire for space without feeling like you're driving a bus (or paying for the gas for one!). A subcompact SUV like the Seltos is the perfect option because not only is the size ideal, but so is the price. You no longer have to spend a fortune to get the right-sized vehicle for your needs.
Is the Kia Seltos a Good Car?
The Kia Seltos is an impressive car for its class, getting up to 29 city miles and 34 highway miles to the gallon. It features a FWD or AWD drive train and seats up to 5. Plus, with up to 175 horsepower, you certainly can get a little oomph when you choose your model. The Kia has always been known for having some of the most competitive prices, although their foray into larger models like the Seltos is relatively new. For the first time, Kia fans are now able to have more options. This is perfect for those who enjoyed first cars that were Kias and can now get that same reliability in a subcompact SUV.
Whether you're looking for the perfect car for long commutes, road trips, or even to take on weekend getaways, the Kia Seltos is a great fit. You can save money with the pricing, which allows for more trips away or shopping expeditions—don't worry, the vehicle has plenty of space for anything you purchase.
What are the Different Kia Seltos Models?
There are five different trim levels with the 2021 Kia Seltos, so there's truly something for everyone. The Seltos LX starts at just over $21,000, and the highest-grade model, the Seltos SX, is just under $28,000. You have a lot of perks to explore within this relatively brief price range, so you can certainly treat yourself and upgrade a little bit as you explore which bells and whistles are most important to you.
At the base level, the LX features a standard 8.0-inch touchscreen, remote keyless entry, torque vectoring, and a rearview camera. You can also enjoy Android Auto and Apple CarPlay with this model, along with center lock all-wheel drive and a very smart variable transmission. With about 147 horsepower, it's certainly nothing to sniff at.
One step up is the Kia Seltos S 2.0L, which is available in two trims. One is powered by a different engine than the S 1.6T, and although it shares a price tag with the LX, it has four Kia DRIVEWiSE safety tech included. The S model also comes with some slick upgrades you won't find elsewhere, such as an LED light bar, heated outside mirrors with an LED turn signal, and roof rails. Others might prefer the S 1.6T, which comes with up to 175 horsepower and an astounding 195 lb-ft of torque. The engine differences are apparent, but what also sets this apart is the two additional Kia DRIVEWiSE features along with standard Torque Vectoring All-Wheel Drive complete with Center Lock.
Finally, only the Seltos SX will do for some. It has everything Kia can offer up, such as a massive 10.25-inch touchscreen with Bose Premium Audio and UVO link. You can enjoy navigation with a sound-connected mood lamp for an added touch of luxury. You get everything here, such as a wireless phone charger, push to start, and smart key. It's by far the most advanced Seltos model in terms of technology.