One in a Million!
Want to go the distance with your car? You may want to take notes from this Georgia man, who just reached one million miles on his Kia Sedona! Jim Ellis Kia was more than happy to assist with all of his services so that he could hit the mark. Doug is a pharmaceutical  delivery man and drives 550 miles a day! He put his Sedona to the test, and Kia passed with exceeding colors. According to Doug, his service adviser,  Diana, and Jim Ellis Kia were vital to this milestone. 
Let us help YOU reach 1 million miles! Check out our specials for your next Kia or keep up your maintenance with our service specials.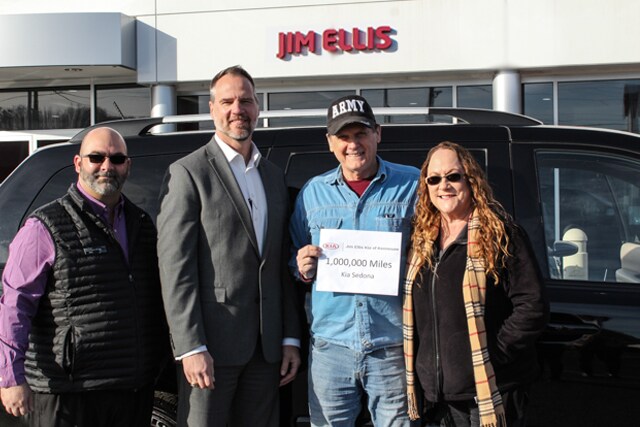 Jim Ellis Kia is Proud to Partner with The Hope Box
We were more than happy to donate to such an amazing cause. Our General Manager and Jim Ellis Automotive made it possible to give $9,000 to this organization. Their mission is to rescue and assist at-risk-babies ages 3 and under. They also work with Georgia Legislators, public safety professionals, medical personnel, and adoption professionals to address the issue of infant abandonment. The Hope Box works diligently to offer training, hot-line services, mother-in-crisis assistance, and so much more. This dynamic group has had many success stories regarding rescuing infants from potential abandonment and finding them a happy home to thrive in. At Jim Ellis Kia, these stories and issues pulled at our heart strings and we hope to assist in The Hope Box's mission! Our General Manager, Mike Boyd, is pictured with the Executive Director of The Hope Box below.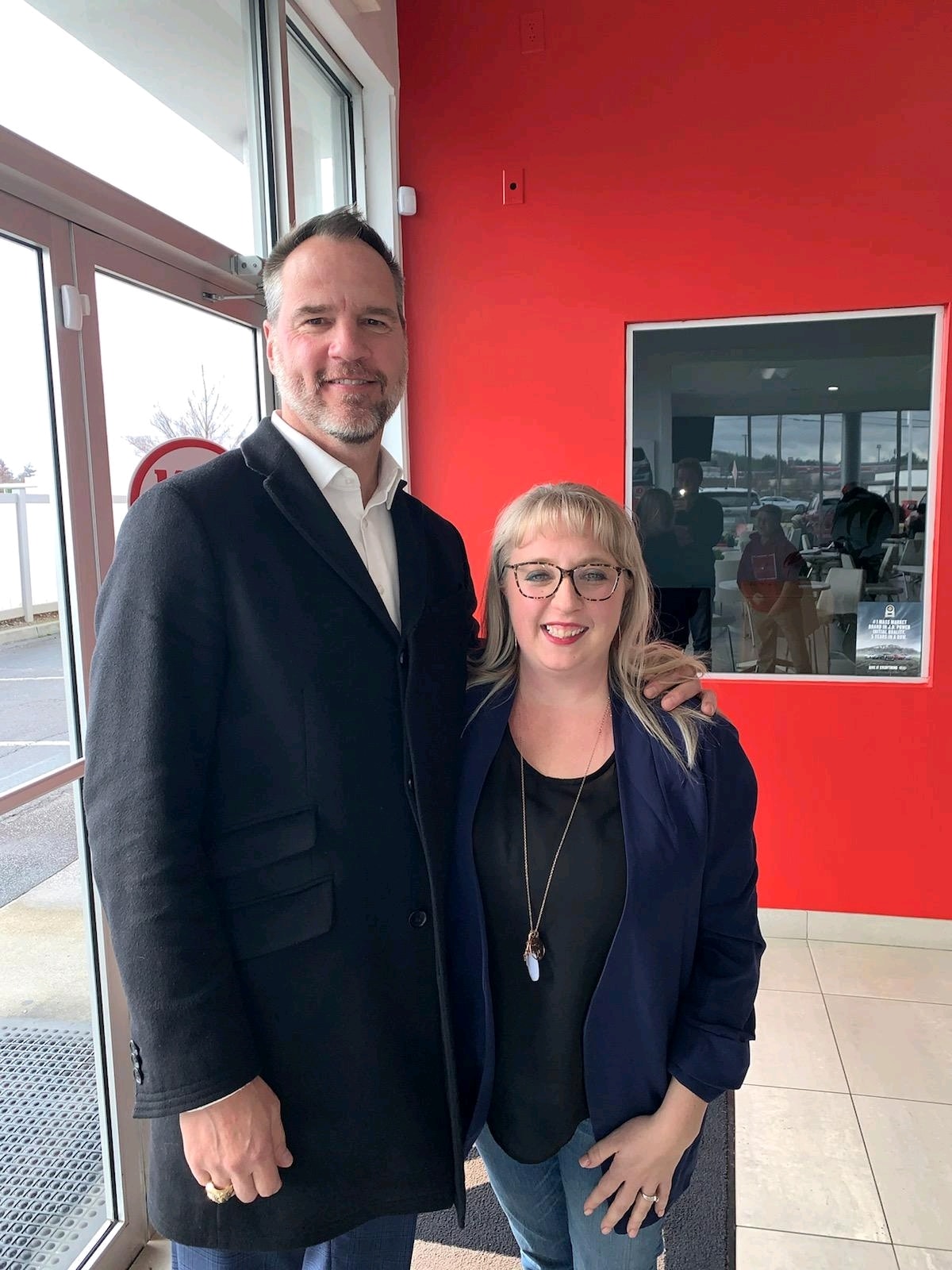 Larry Leads the Way with Cobb County Schools!
Jim Ellis Kia is proud to announce a new program for all Cobb County teachers, Alumni, administration, parents, and students. With the purchase of a new Kia, we will donate $250 to your child's school. (*Must be within the Cobb County school system, Telluride purchases are excluded, not redeemable for cash). We support educational endeavors and the growth of our future leaders. With many of our employees being alumni, or even previous teachers, local school systems are very close to our hearts. Stop by to see Larry! He is our sales specialist that sought to assist and create this program.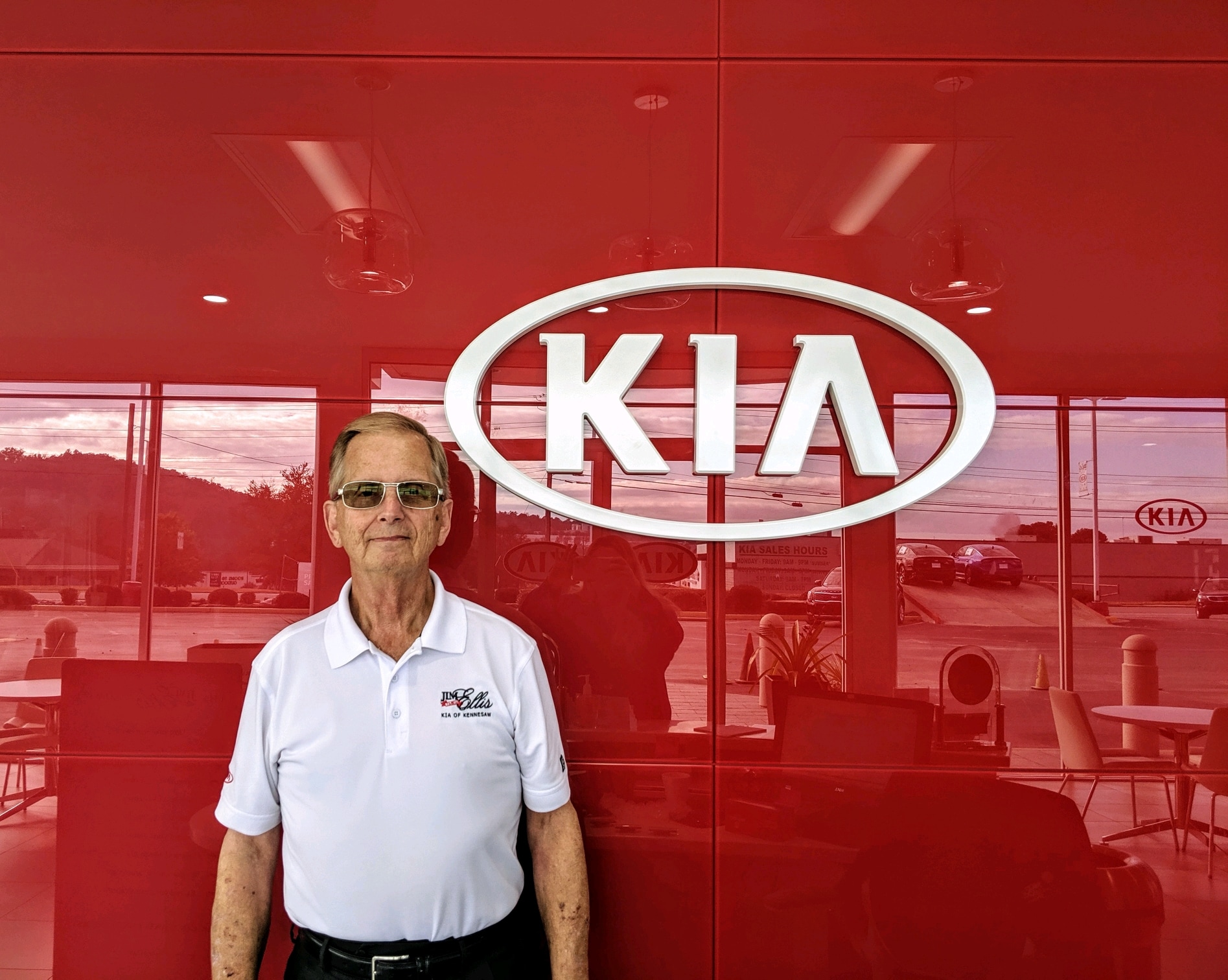 Did you see us in the Kennesaw Parade?
We had fun assisting in "A Day with Santa". Kennesaw is our home, and we love how engaged and kind the surrounding community is. We had a tent set-up as well. It was great speaking with a variety of wonderful people. Until next year!