Welcome to our 2022 Kia Niro EV vs. Hyundai Kona Electric SUV comparison page. These popular brands are answering the call of EV mobility in a way that puts this comparison easily within reach. Both of these vehicles exhibit incredible features, range, and user technology, but only one of them gives you the versatility of an SUV body style. Explore all of our new Kia specials, or continue scrolling to see what's so special about the 2022 Kia E-Niro EV.
KIA E-Niro vs. Hyundai Kona Electric 2022
If you live in Kennesaw, GA, you know life can get busy. Maybe you have to commute to Atlanta often, or maybe your job requires you to do a lot of driving. Either way, you're here because you're looking for a way to reduce your carbon footprint and to save on gas by not paying for gas at all.
These vehicles are excellent choices with economical, emission-free driving in mind. But as we said, you'll find more value where there's versatility. So let's take a close look at all the little details so that you can choose the model that's best for you.
KIA NIRO EV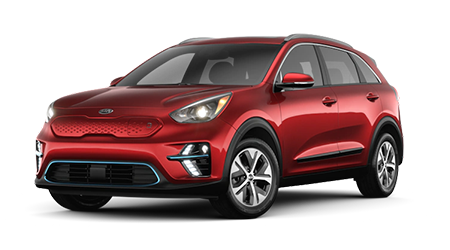 | | |
| --- | --- |
| Models: | EX, EX Premium |
| Horsepower: | 201hp |
| Drive Type: | FWD |
| Total Standard features: | 95 |
| Body style: | SUV |
| EPA estimated range: | 239 |
| Base MSRP: | $39,990 |
HYUNDAI KONA ELECTRIC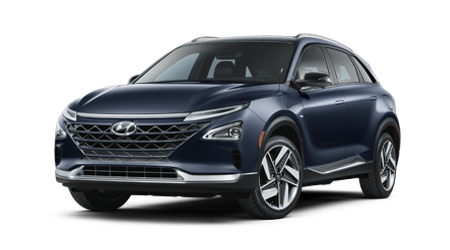 | | |
| --- | --- |
| Models: | SEL, LIMITED |
| Horsepower: | 201hp |
| Drive Type: | FWD |
| Total Standard features: | 56 |
| Body style: | Compact Crossover |
| EPA estimated range: | 258 |
| Base MSRP: | $37,390 |
2022 KIA Niro EV vs. Hyundai Kona Electric: Model Overview
For 2022, the Kia E-Niro offers the EX and EX Premium trim levels. While Hyundai might offer a slightly lower entry price, buyers should tread with caution. The Hyundai Kona comes without many of the features you might expect from this model. In fact, if we're to compare entry-model standard features, the score would come out as 95 to 56 in favor of the Kia Niro.
The Kia Niro gives you sustainable value right from the start. You'll find solar attenuating glass, ambient acoustic filters, smart key and push-button start, LED DRLs, UVO touchscreen infotainment, smartphone integration with Apple CarPlay & Android Auto, blind-spot monitoring, and driver alertness monitor, crash detection, lane departure warning, lane-keep assist, lane-follow assist, rear cross-traffic warning, autonomous braking, and Adaptive Cruise Control with Stop and Go from the very first trim.
This year also brings refreshed styling, a 10.3-inch touchscreen infotainment center, a Harman/Kardon audio system, and factory navigation to come standard. Find your 2022 Kia Niro EV for sale here.
2022 KIA Niro EV vs. Hyundai Kona Electric: Range & Specs
Now let's take a look at the cornerstone of an EV: range. With its 64-kWh battery, the Kia E-Niro offers drivers an EPA-rated 239 miles of range.1 Both vehicles provide 201 horsepower with a single-speed transmission powering the front wheels. They also offer real one-pedal driving, and both are fast-charge capable.
However, reviews indicate that the Hyundai Kona SUV's reach might exceed its grasp. Although this car promises extended range, third parties have found that the Kona achieved half its EPA rating. Make sure you test-drive one for yourself. It should also be noted that both vehicles qualify for the full $7,500 federal EV tax credit.
2022 KIA Niro EV vs. Hyundai Kona Electric: Pricing
Let's take a look at this electric SUV comparison from a pricing perspective. You can jump into a Kia Niro EV for a starting price of $39,990 MSRP.2 The feature-limited Hyundai Kona entry point has a starting price of $37,390.2 When you start to add the features to the Kona that are comparable to those found in the E-Niro EX, you'll quickly see that the less expensive car actually becomes more expensive. Both models have range-topping trims loaded with features starting at about $45,600 when fully configured.2
Jim Ellis KIA Is Your EV Resource
Thanks for reading our 2022 Kia Niro EV vs. Hyundai Kona Electric comparison page. We hope it was able to shed light on some of the key differences between these two vehicles. Although, we have yet to elaborate on the most glaring difference: the Hyundai Kona is small. With a hatchback-style body, the overall utility is limited, and so are space and comfort. The Kona stands 165 inches long compared to the Kia E-Niro at 172.2 inches in length. This makes a difference in the overall space inside the cabin, which really matters when we all spend so much time in our cars.
So, which of these non-luxury electric crossovers is "better?" Which one is better for you? When you shop at any Jim Ellis store, you can expect phenomenal service. Not only can you complete your entire transaction online, but we'll even bring the models that you're considering right to your doorstep for a test drive. Browse our complete inventory of Kia cars for sale, pick your favorite and let us know which one we can bring to you first!
---
1EPA estimates will be different than your own results due to a variety of factors including but not limited to weather, vehicle condition, and driving style.
2MSRP excludes freight charges, tax, title, and license fees. Freight charges and actual dealer prices may vary. Vehicles displayed may contain optional equipment at additional cost. Accessory items shown may vary according to model and illustration.