Kia Niro Vs. Prius: The Battle Of The Hybrids

There are a few key factors to consider in the Kia Niro vs. Toyota Prius comparison. We will look at their relative power, fuel economy, and cargo space to help you decide which of these two hybrid vehicles is the right choice for you and your loved ones.
Kia Niro vs. Toyota Prius Specs
The 2022 Kia Niro uses a 1.6-liter four-cylinder and a battery-and-motor powertrain to produce a total of 139 horsepower. For a compact SUV like the Niro, that's a great horsepower rating. There are two distinct configurations available to the Niro. The horsepower rating is the same, but the plug-in hybrid Niro can travel up to 26 miles in all-electric mode.1 This would allow you to run errands around town without spending a dime at the pump.
Toyota's Prius has a slightly larger engine, a 1.8-liter four-cylinder, that also pairs with a battery-and-motor setup but for a total of only 121 horsepower. While the Prius, as a sedan, is less heavy than the Niro, that makes for fairly anemic handling.
Another important aspect of the Kia Nio vs. Prius comparison is the question of fuel economy. The most economic Prius gets an EPA-estimated 55 MPG combined.2 The normal Kia Niro hybrid is pretty close to that with an EPA-estimated 50 MPG combined.2 The plug-in version, however, gets an EPA-estimated 105 MPGe combined.1
As we compare Kia Niro vs. Prius, it becomes clear that the Niro is the favorite. If you're ready to hop into a new and truly fuel-efficient car, check out our new Kia Niro plug-in hybrid for sale.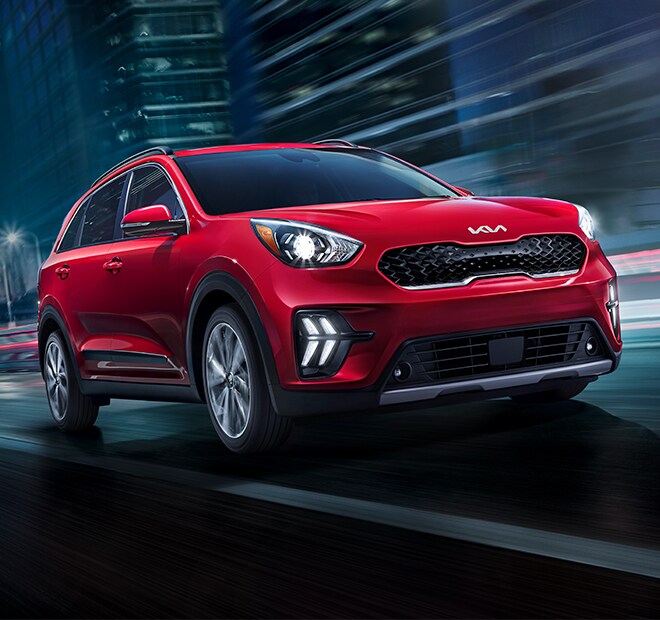 Kia Niro Interior vs. Prius Interior
The Kia Niro, as an SUV, has a larger interior than the Toyota Prius. Your passengers will be more comfortable in the back of the Niro than in the Toyota sedan. You'll want to consider this when deciding whether to purchase the Kia Niro or Toyota Prius.
With all of the seats down, the Kia Niro has a total cargo space of 54.5 cubic feet. The Prius, by contrast, has only 50.7 cubic feet. The 3.8 cubes may not seem like a huge difference, but it can decide whether or not you can fit everything into the vehicle. If the new Kia Niro sounds good to you, check out our new Kia Niro EV.
Kia Niro or Toyota Prius?
Kia Niro LX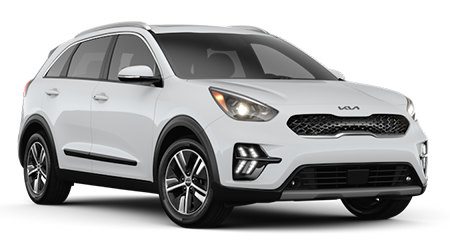 | | |
| --- | --- |
| Average MPG2: | 50 MPG |
| Cargo space: | 54.5 cubic feet |
| Horsepower: | 139 hp @ 5,700 rpm |
| Torque: | 195 lb-ft @ 4,000 rpm |
| Dimensions: | L: 175.8 in W: 72.5 in H: 64.4 in |
Toyota Prius L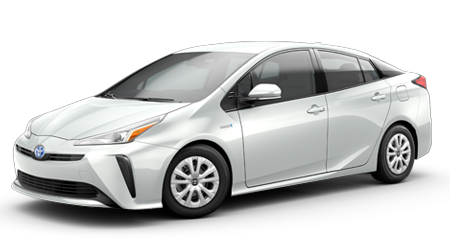 | | |
| --- | --- |
| Average MPG2: | 56 MPG |
| Cargo space: | 27.4 cubic feet |
| Horsepower: | 121 hp @ 5,200 rpm |
| Torque: | 105 lb-ft @ 3,600 rpm |
| Dimensions: | L: 186.1 in W: 72.4 in H: 66.5 in |
Throughout this post, we have compared the Kia Niro vs. Toyota Prius. The Niro has a stronger yet still fuel-efficient engine, better hybrid options, and a more spacious interior. In the Niro vs. Prius battle, the Kia SUV comes out on top.
Whether you're looking for a new Kia Niro for sale or another vehicle, be it new or used, our dealership is the place to find it. Reach out to our team today to reserve a test drive.
FAQ
What is the towing capacity of a Kia Niro?
The 2022 Kia Niro is an incredibly versatile vehicle. It will save you money at the pump with its fuel efficiency, but it can still serve you and your loved ones well as an adventure-ready SUV. With a maximum towing capacity of 2,866 pounds,3 this SUV can bring the family boat or pop-up trailer along for a weekend getaway without a problem.
How long does a Kia Niro battery last?
Your driving habits will greatly impact the answer to this question. Letting the battery go unused for a while will potentially damage it, as will allowing it to be subjected to wild swings in temperature. If, however, your Kia Niro's battery is well-cared for, it can last for two decades.
Is Kia Niro bigger than a Prius?
The Niro is an SUV, and the Prius is a sedan. The Prius, however, has some dimensions that are larger than the Niro. At 186.1 inches, it is longer than the Niro, which is just 175.8 inches long. The Niro still has more cargo space, with 54.5 cubic feet with all the seats down to the Prius' 50.7. So while the Prius is longer and therefore harder to park, the Niro can haul more cargo.
---
1Based on EPA estimates on a full battery charge. Actual range will vary with options, driving conditions, driving habits, vehicle maintenance, charging practice, battery age, weather, temperature, and your vehicle's condition. Battery capacity will decrease with time and use. For more information on range, please see www.fueleconomy.gov.
2Learn more about Kia fuel economy at http://kiampginfo.com/.
3Towing requires additional equipment. See Owner's Manual for towing capacity, additional instructions, and warnings. Always use caution while towing.