2022 KIA Telluride Lease Offers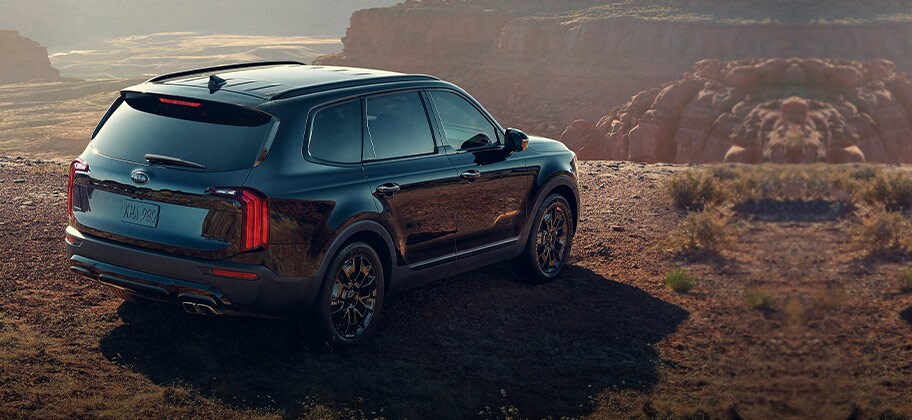 Sign up for one of our 2021 Kia Telluride lease deals today and hit the road running in a car at the edge of tomorrow's SUVs. Adventure awaits in an SUV that puts the special in "lease specials." All-wheel drive powers forward this all-terrain challenge-taker that you'll enjoy driving every time you leave the house. If you're looking for "Kia Telluride deals near me" near Atlanta, GA, we have plenty of Kia Telluride lease specials we're confident you'll enjoy combing through.
Why a 2021 KIA Telluride Lease?
Why? Because 2021 Kia Telluride SX lease deals feature an SUV that's designed to deliver, and our hassle-free leasing process puts our neighbors and their concerns first. Our goal when you enter our lot is to make sure you leave with peace of mind and confidence, whether it's a new vehicle, one of our 2021 Kia Telluride lease offers or just the answer to a question that you're after. Our automotive group has spent several decades helping local Georgians find cars that fit their situations, and it is our most sincere hope that we get the privilege of serving our amazing community for many more years to come.
The next evolution of the car that won 2020 World Car of the Year at the World Car Awards promises to deliver the same high standard of style, size, and safety families need to have when they hit the highway.
How much is a KIA Telluride SX lease?
One of our super friendly staff members can take you through the pricing and structure of all of our 2021 Kia Telluride lease deals today in Kennesaw, GA. Schedule an appointment super easily online, over the phone, or just walk in and head towards the 2021 Kia Telluride for sale.
A member of our showroom staff will be over swiftly to field any questions you may have and to explain how the Kia Telluride shows its strength and sturdiness among similar new Kia cars for sale. Our team members pride themselves on having car knowledge that spans far beyond our lot, so they'll be able to tell you how the Kia Telluride stacks up against the competition, as well.
The Georgia Dealership Difference
The Jim Ellis family of dealerships owes several decades of success to the perseverance and fortitude. The growing network of the Jim Ellis family of co-workers throughout the Atlanta area has helped Georgians find automobiles that fit their lives to a tee. It's our sincere pleasure to help drivers near Atlanta find the new or certified pre-owned Kia for sale that makes sense for them.
This includes having competitive starting points for purchasing vehicles and making all of our 2021 Kia Telluride lease deals available for those in our community to take advantage of. Come visit us at our do-it-all location, and we'll make sure that, when you head home, you're in love with a new driving experience that will make its mark on your happiness as you travel towards fantastic times of the future.
---
Disclaimer: